The perfect providers for your needs
Finding the right support partners can be a difficult task. At Ability Connect we work closely with you to understand your situation. Then we use a comprehensive, up-to-date database to find the right providers, services and supports for your unique needs.
All of our providers go through a rigorous review and quality assurance process. We only work with people we trust will provide the best services to our clients.
Ability Connect is not affiliated with any other support provider, so we give you completely independent advice geared precisely to your needs. We're here to help you:
We can help you
Locate a great provider at no cost, adding value to your service
Negotiate pricing to make your budget stretch further
Regularly review your changing needs and goals
Maximise the value of your services
Click here to leave your details and a friendly representative will be in touch or call 02 9885 7090 to reach us by phone.

What is the NDIS?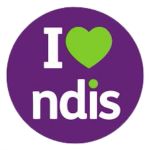 Ability Connect is an approved NDIS provider
NDIS Provider #: 4050013729