PROUD FINALISTS IN
The Australian Local Business Awards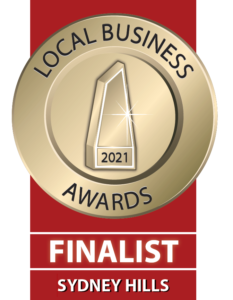 We value your support!
Reach your goals through the NDIS
NDIS Provider #: 4050013729
There's a jungle of information out there. But with so many options, how do you know which is best for you? Seeking the right advice, that's how. Years of personal experience navigating the ins and outs of disability services in Australia has taught us that 'one size fits all' does not apply.
That's why at we formed our unique three-step approach to personalised support coordination.

LISTEN – We take the time to get to know your needs, and work within your NDIS funding to make sure the services you get deliver the results you want.
CONNECT – Our partners are top quality, experienced, and trusted allies who
have your best interest at heart.
MONITOR – We keep in touch and make sure the service is meeting your needs, advocating for you where needed. If you've ever felt 'unheard' contact us and we'll help you get on track. Talk to Elena and the team at Ability Connect today on
CONTACT US
TESTIMONIALS
Best support coordination ever
"As the carer of a client, I would like to thank the Ability Connect Team for being so supportive of me and my daughter. It is therapeutic to talk to Emma our support coordinator and she always does her best to resolve my issues. Best support coordination I have ever come across. Thanks once more for all your support."
NAHID
Fantastic support
"Thank you, Elena, for everything that you do for me and for just being there."
KERRY
Unmatched support, professionalism and care
"You have changed our lives, your support, professionalism, and care has meant so much to me and my family. You have renewed my faith in service providers. Thank you Elena for everything!!"
TRACEY
Thank you for the confidence and change in my life
"Elena has helped me understand how to reach my goals. She listens to me and always responds. Ever since she has been helping me I feel confident when making decisions about my services. There has been so much change I know I could not have done this without her."
IAN
The Ability Connect Team is amazing!
"I have been using Ability Connect to help manage my NDIS funding. They have been amazing with helping me source providers to help with my day-to-day needs. Emanuel and his team have been wonderful to work with and they always return calls within 24 hours. I feel extremely comfortable recommending Ability Connect to anyone who may need their expertise."
ANTHONY
Excellent Support for NDIS Review
"I just want to say a big THANK YOU to Elena for helping us with our comprehensive NDIS Review for our son. It is impressive how assertive, thorough, efficient, and organised you are on the day. Thanks for your time & your efforts towards the strategical background work behind the scenes, leading up to the Review day to prepare us and help with our overall case."
IAN
Services are fresh, interesting, always improving
"I have been a client of Ability Connect for over 2 years now and have found they have always had a sincere interest in helping me and others to get the most out of the services that they provide. They continually surprise me in that they are always improving their services, keeping their services fresh and interesting. Without Ability Connect, I know I would not be able to have the life that I have now. So, thank you to Emanuel and all the staff from Ability Connect for the outstanding service that you have provided to me."
DARREN
Invaluable Support and Guidance
"Our daughter Jennifer (44) lives in a group home and needs 24/7 personal care, while our son Timothy (41) still lives at home with us. On most occasions our phone calls or emails will involve both Jennifer and Timothy and, it is never an issue. We have been using Ability Connect for a few years now and during this time, we have had several issues with our service providers, where Ability Connect has always been there to help us out. They have made my life a lot easier when dealing with service providers. Ability Connect are highly praised and recommended by my other service providers, who have told me repeatedly how wonderful it is to work with them, nothing is too hard or too much trouble.  The Ability Connect team is friendly, respectful, supportive, and willing to help with whatever assistance we need no matter how complicated things are. Without Ability Connect I really don't think I would cope anymore; their service is truly wonderful and our Support Coordinator definitely one of a kind in our books."
DEANNA
Excellent accommodation, Support and Care
"We first met Emma our Support Coordinator in 2018 as my son, and I were beginning to navigate the NDIS and appropriate care for him. Without the Support Coordination from Ability Connect the task would have been almost impossible. We received the highest level of support, care, and assistance at every part of the journey with no obstacle being too hard (and there were very many over the three years). Just two weeks ago my son moved to excellent accommodation with high level supports but also maintaining his independence in his own unit within the small, complex. Through the continual persistence of our Support Coordinator this has been achieved and we give thanks for her understanding, care, and kindness to us both."
MARY
The Ability Connect Team is easy to deal with
right from the start and keeps you informed throughout the process when developing your NDIS plan. We have a wealth of experience and as overwhelming as the NDIS may seem in the beginning, we help you understand everything in simple terms and will put you in touch with the right people and team to support your journey. Our team are fast to act and easy to get in touch with when you need us, so avoid the nightmare, headaches and uncertainties of going and come onboard with Ability Connect.
Our Support Coordinator is passionate, caring and a problem solver!
"I am taking a little time to say just how grateful I am in the support co-ordinator you have provided to look after the most essential needs of my son Vincent. Julie our Support Coordinator is so kind and most sensitive to our son's needs. It was she who connected us with a most efficient care agency, whose gentle, caring, and expert workers tend to all of Vincent's needs with a cheerful spirit. Julie suggested the installation of a ceiling hoist of which I knew nothing about, and it has proved to be the most useful and practical equipment provided it to us. Also, Julie pushed for that extra bit of funding to cover all of Vincent's needs with NDIS plan managers; and for this we are most grateful. Julie is gentle, compassionate and most understanding with regards to challenges that arise and finds a speedy solution to problems. She was instrumental in getting our son out of the aged care facility and organising support for his most urgent needs in our home. Thank you for allocating Julie as Support Co-ordinator for Vincent. She does a wonderful job!"
JULIETTE
The Ability Connect Team
The Ability Connect Team take the time to understand your needs and to put a strategy in place. Their efforts always go above and beyond, to achieving the best outcomes for clients. Your support co-ordinator will explain everything and keep you updated. Our clients appreciate the follow up calls when a service is put in place and we like to ensure that everything is going well. The service providers recommended by Ability Connect are trustworthy and reliable.
Thank you for the gift of independence Ability Connect
"We are overwhelmed with how much Julie our Support Coordinator has persevered with, supported and empowered Maria to have an amazing life. Julie has believed in Maria, and in Maria's rights as a young woman, and to that end has worked tirelessly to achieve fabulous outcomes for her. In the last year, Julie and Ability Connect have assisted Maria to move into a lovely home where Maria 'is the boss' and her care staff and family and friends visit as 'guests'. Maria is now motivated to take charge of her life, with of course, assistance and encouragement from carers and family who Julie helps to lead. Julie's hard work, exceptional knowledge of NDIS and life, her commitment to the client and her warm, friendly nature is an asset to Ability Connect."
MARIA
Stay informed as part of the Ability Connect Community, sign up to our newsletter below.